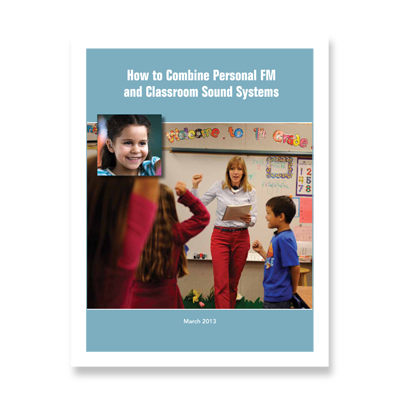 How to combine personal FM and classroom sound systems
Combining personal FM (PFM) systems and classroom amplification (sound field) technologies in the classroom can have huge educational and social benefits for students with hearing loss or auditory deficits – or it can contribute to their isolation. The key is how they are combined.
In this paper, you'll learn how to easily connect PFM systems and classroom amplification systems in the proper way to fully enrich your students' learning experience.